Violin Making School. Lutherie. Repair. Consignment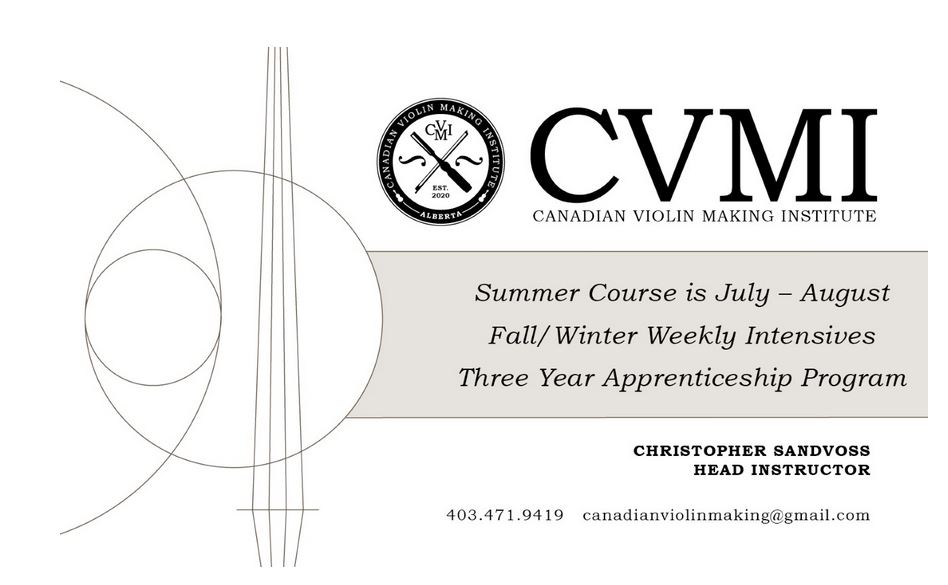 The Canadian Violin Making Institute offers exceptional year-round programming and instruction for aspiring Canadian and international luthiers. From summer, winter and fall programs to a 3-Year luthier apprenticeship, the CVMI will exceed your expectations in nurturing your creative aspirations. CVMI luthier, Christopher Tilman Sandvoss is available for the commission of his fine custom made instruments, string instrument repair and adjustments, sales on consignment, and consulting.
Luthier | String Instrument Making School
Christopher Tilman Sandvoss – CBC Interviews
& Course Registration Links
Craftsmanship. Artistry.