Christopher Tilman Sandvoss
Luthier & Pedagogue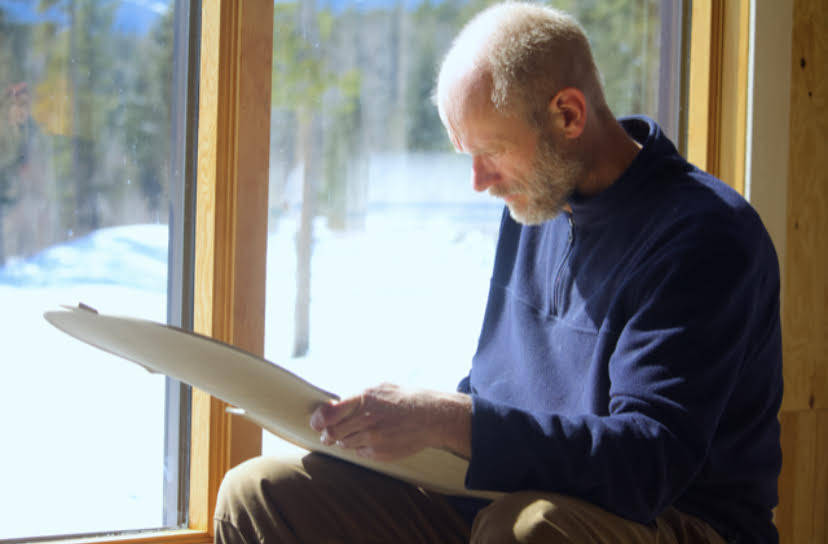 Christopher Sandvoss, luthier, has enjoyed a career as a soloist, chamber musician, and teacher of the viola and violin. He was the founding violist of the UCalgary String Quartet, the 13th Street Trio, as well as the Land's End Chamber Ensemble.
Mr. Sandvoss appeared as soloist with the New Westminster Symphony, Kensington Sinfonia, Red Deer Symphony, and Windsor Symphony, among others. He has recorded for Hungarian National Radio, the CBC and Unical. During Mr. Sandvoss's career he developed a passion for instrument making.
His first viola was such a success that he used it for many concerts and recordings. This resulted in commissions and waiting lists of up to two years. Mr. Sandvoss dedicated himself to instrument making full time in 2000 after completing three summers of intensive tutelage under the eminent German Master Karl Roy. He also completed a one year study program under the celebrated Canadian maker Raymond Schryer.
His successes include a silver medal for tone for his cello at the 2004 VSA International Violinmaking Competition. Mr. Sandvoss's instruments have been heard worldwide on CD, radio broadcasts, and in numerous solo and chamber recitals in the hands of some of today's finest musicians.
"The ensemble's playing is immaculate and the blending of sound is enhanced by the fact that all three instruments were constructed by the same luthier, Christopher Sandvoss."
Review of Land's End Chamber Ensemble's CD "My Life In Widening Circles"
David Olds ~ "The Whole Note", July 2012