Christopher Tilman Sandvoss
Performer & Pedagogue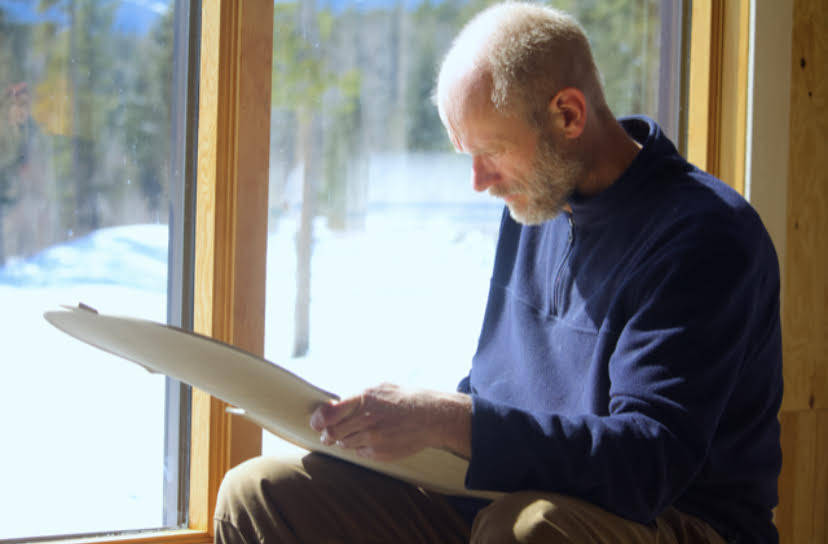 Christopher Sandvoss is an internationally recognized violin maker, musician, and pedagogue. He has been a full time violin maker for the past 23 years. Prior to this, Mr. Sandvoss had a career playing and teaching the viola at The University of Calgary. He originally studied violin with his mother, an early childhood music specialist, and viola with the eminent teachers Harold Gomez, John Thompson, and John Lowry. Mr. Sandvoss went on to work with some of the world's legendary pedagogues, including Gerald Stanick, Hatto Beyerle, Karen Tuttle, Martha Strongin-Katz, and Donald McInnes.
He performed and taught at festivals in Europe and North America, and appeared as an orchestra musician, conductor, soloist, recitalist, and chamber musician on stage, radio, TV, and CD. Mr. Sandvoss was the founding violist of the internationally renowned Land's End Ensemble, the 13th St. Trio, and the UCalgary quartet.
Mr Sandvoss has taught at The University of Calgary, and since 2015 at the Mount Royal University Conservatory where he teaches Violin, Viola, Chamber Music, facilitates the Viola Academy/AP Program and conducts the Conservatory Sinfonia.
After having been introduced to violin making by Calgary luthier Ross Hill, Christopher Sandvoss went on to the UNH Violin Craftsmanship Institute to study with world renowned pedagogue and author Karl Roy, who was the director of the world's oldest violin making school in Mittenwald, Germany.
After retiring from his Viola career in 2000, Mr. Sandvoss became a full-time violin maker, with a waiting list for his instruments that has spanned between 1-2.5 years. Additional educational developments included: a year spent in the workshop of internationally acclaimed luthier Raymond Schryer, a VSA Oberlin set-up workshop with Rene Morel and David Burgess, and numerous VSA Oberlin Acoustics workshops led by Joseph Curtin, Fan Tao, George Stoppani, Colin Gough, Sam Zygmuntowicz et al.. At Oberlin, Mr. Sandvoss has been involved in ground breaking violin acoustics studies and tests that have shaken the traditional violin world and the common misperception that old is better. Mr. Sandvoss's instruments are heard in the hands of some of today's finest musicians on Stage, Disc, Film, and Radio.
He continues to make instruments full-time while maintaining his teaching schedule at the MRU Conservatory of Music. Mr. Sandvoss has a balanced output of violins, violas, and cellos, each of his own design. He frequently lectures on Violin Making and mentors students through his Sandvoss Lutherie Apprenticeship Program. In 2019 Mr. Sandvoss founded Canada's first English based violin making school, the Canadian Violin Making Institute.